GML Tool grinders
Fully automated grinding machine for tools with mounted straight knives; with
variable grinding wheel motion
automated dividing apparatus
automatic adjustment of cutoff.
When the entire production depends on one planer, that machine has to be well taken care of. Sharp tools create better surfaces and require less motor power. A good and reliable grinder is therefore the centrepiece of your tool maintenance process. GML grinders are perfectly suited for the accurate and reliable tools of the LEDINEK planers.
Our planers are fast and robust. Because of that, they are always equipped with big tools. These require a heavy and sturdy grinder that can bear the load and grind the knives extremely precisely. Our grinders are built with a heavy, reinforced frame. Tools are mounted on well dimensioned supports and remain stationary during grinding. Grinding process is fully automated and requires no intermediate interference of the operator; this saves a lot of time when grinding cutterheads with large number of knives. The PLC controlled grinding enables easy setup of geometry and adaptable processing steps, such as different travelling speeds and cutoff during the grinding steps or skipping of knives. This results in a shorter grinding time and better grinding quality as well as subsequently in better planing surface and longer lifetime of the knives.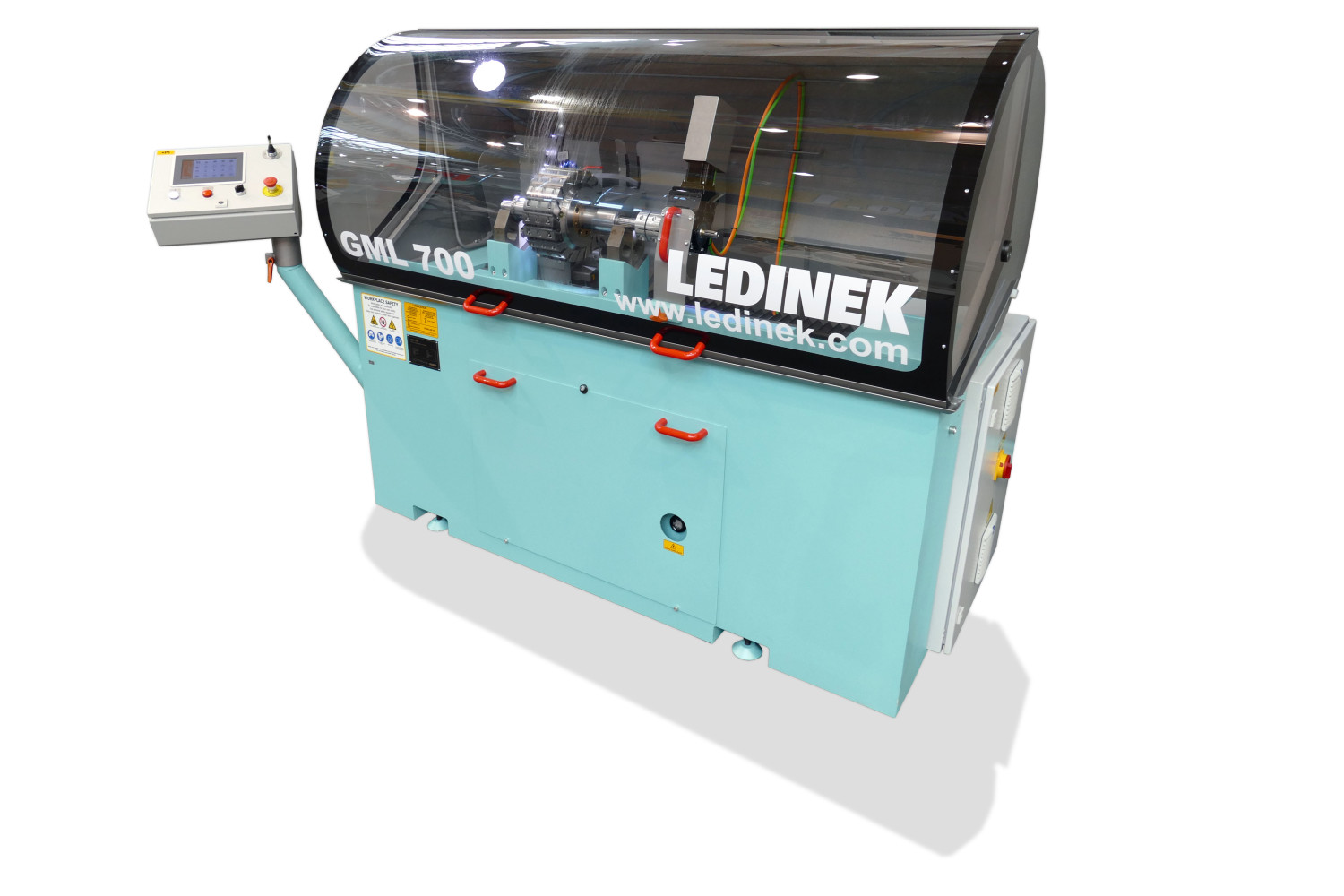 Highlights:
Fully automated
Dynamic calculation of grinding time
Stationary tools – moveable grinding wheel
Splash-proof enclosure
Suitable for very large tools
Variable spindle RpM
Adaptable to different tooling systems
---