CLT production plant for UHLK in the Ukraine
The UHLK company from Korosten, Ukraine is another investor who has entrusted Ledinek with the order to design, assemble and put into operation a CLT line. Complete solution for the technology of manufacturing cross laminated timber products of maximum size 18 m x 3,5 m x 0,36 m. The contract was signed in summer 2018 and currently trial running of the equipment is taking place on site.
The beginning of production on the new line is scheduled for November this year.
UHLK - Ukrainian Sawmill Holding Company is the largest wood processing company in Ukraine. They produce high quality sawn timber under the brand name REZULT and are the first company in the country to launch a CLT production.
LEDINEK is looking forward to November to successfully commission the equipment at the customer.
Company: UHLK / Ukraine
WWW: https://rezult.pro/en/
Location: Korosten / Ukraine
Project Leader: Karl Portenkirchner, Herbert Mayer, David Koenigshofer, Ruslan Hurskiy
Production Manager: Ruslan Hurskiy
Employees: approx. 150
Production capacity: 35,000 m³ / y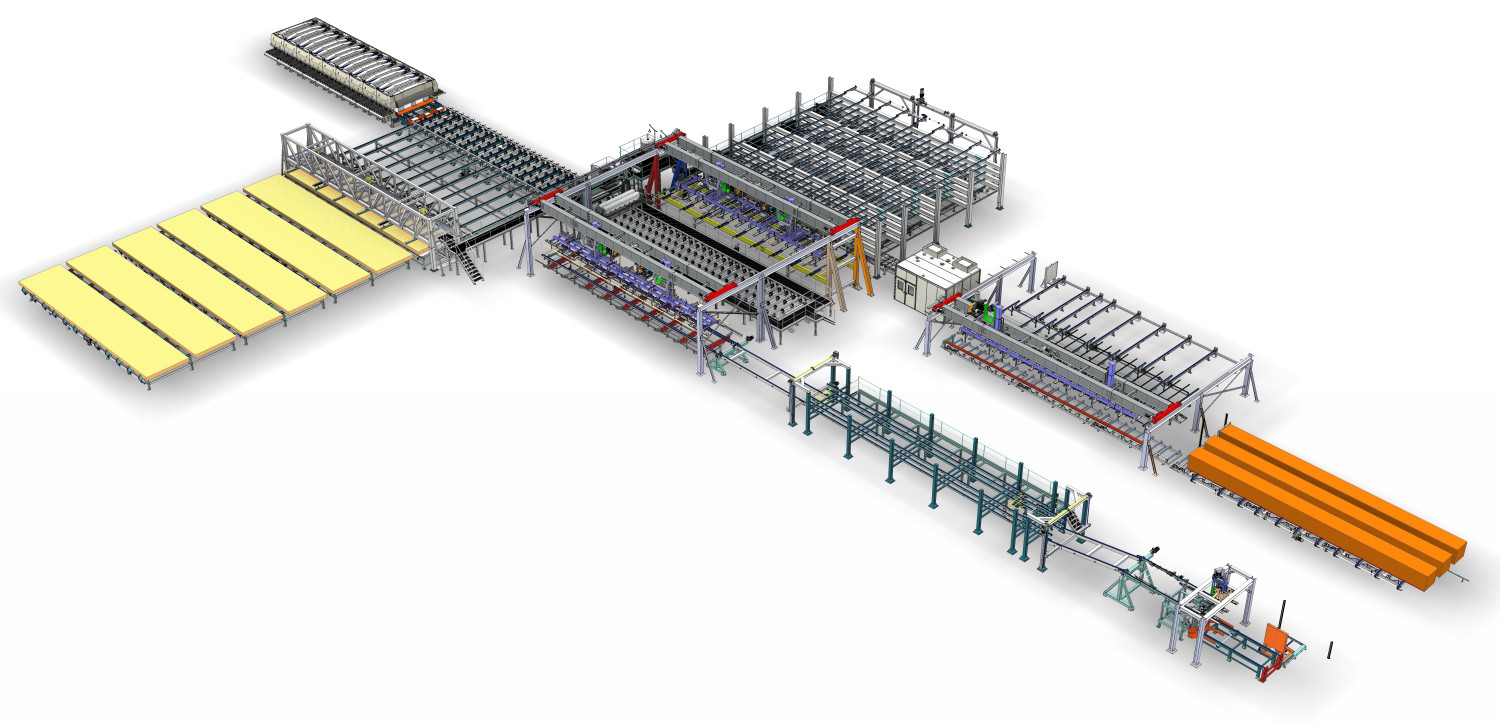 Complete CLT production
1. Infeed of finger jointed laminations; Quality 1
2. Infeed of finger jointed laminations; Quality 2
3. Vacuum de-stacking of longitudinal laminations
4. ROTOLES 300 4V-KS200 planer for laminations
5. ROTOLES 300 4V-KS200 tooling system
6. Outfeed system after planer for longitudinal laminations
7. Multi-level storage for longitudinal layers 4 levels x 4 layers
8. Vacuum de-stacking of cross laminations
9. Multi tray storage (3 trays) for cross laminations
10. Vacuum layer assembly unit for Longitudinal Layer
11. Vacuum layer assembly unit for Cross Layer
12. Solid fast movable PE coated table for billet assembly
13. X-PRESS 18 assembly works
14. X-PRESS 18 - cross laminated timber press with up to 0,8 N/mm² pressure
15. Transverse CLT panel push off unit
16. Chain conveyor storage for pressed cross laminated panels
Facts
Up to 18 m x 3,5 m x 0,36 m panel size
Production capacity up to 35.000 m³/year
80 m³ Shift production
PUR glue used for higher capacity
High flexibility of the CLT production process

---