Kontizink 2500
Innovative production with the most important benefits of the KONTIZINK line. Excellent finger joint quality and high productivity.
Effective production also requires an effective machine, tailored to the requirements of an expanding enterprise. This machine is exactly that: everything what is necessary.
A high capacity single vertical finger milling system, assembly track and powerful but fast hydraulic press. All proven components providing highest output in the most efficient way.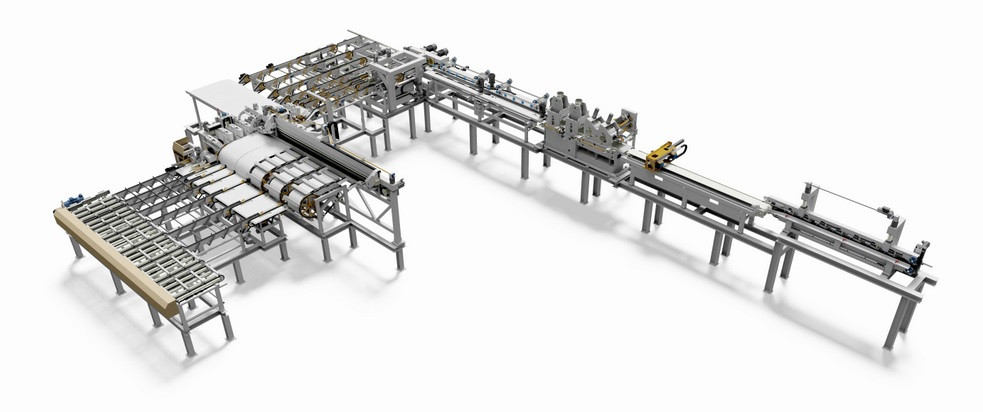 Highlights:
Maximum productivity
Short and long lengths (up to 6m) can be processed after another
Low milling speed
Low-maintenance and reliable mechanical clamping of every single wood
Each workpiece is individually aligned and machined
Due to the individual clamping the joint is very accurate
Large workpiece cross sections possible
Very strong hydraulic cycle press
All common types of adhesive can be used
Separate computer-controlled glue application for melamine adhesive and hardener
Positioned crosscut saw

Benefits of the single piece vertical finger milling system:
Excellent alignment of finger joints
Every workpiece is independently aligned against reference surface
No addition of thickness deformations in the package
Uniform application of glue on every workpiece
Insensitive to the variable lengths of the workpieces
---