Stratoplan S300 / S750
The STRATOPLAN is a productive machine, not an all-rounder but a concentrated product of all our innovations and experience essential for reduction of costs, labour and materials in a highly productive industrial environment.
This heavy duty planer was developed specifically for rugged use in planing and sawmills and is most suitable for processing of planed lumber, lamella and splitting. Everything is focused on providing a robust and reliable planer that can cater to the growing demands for optimisation of resources.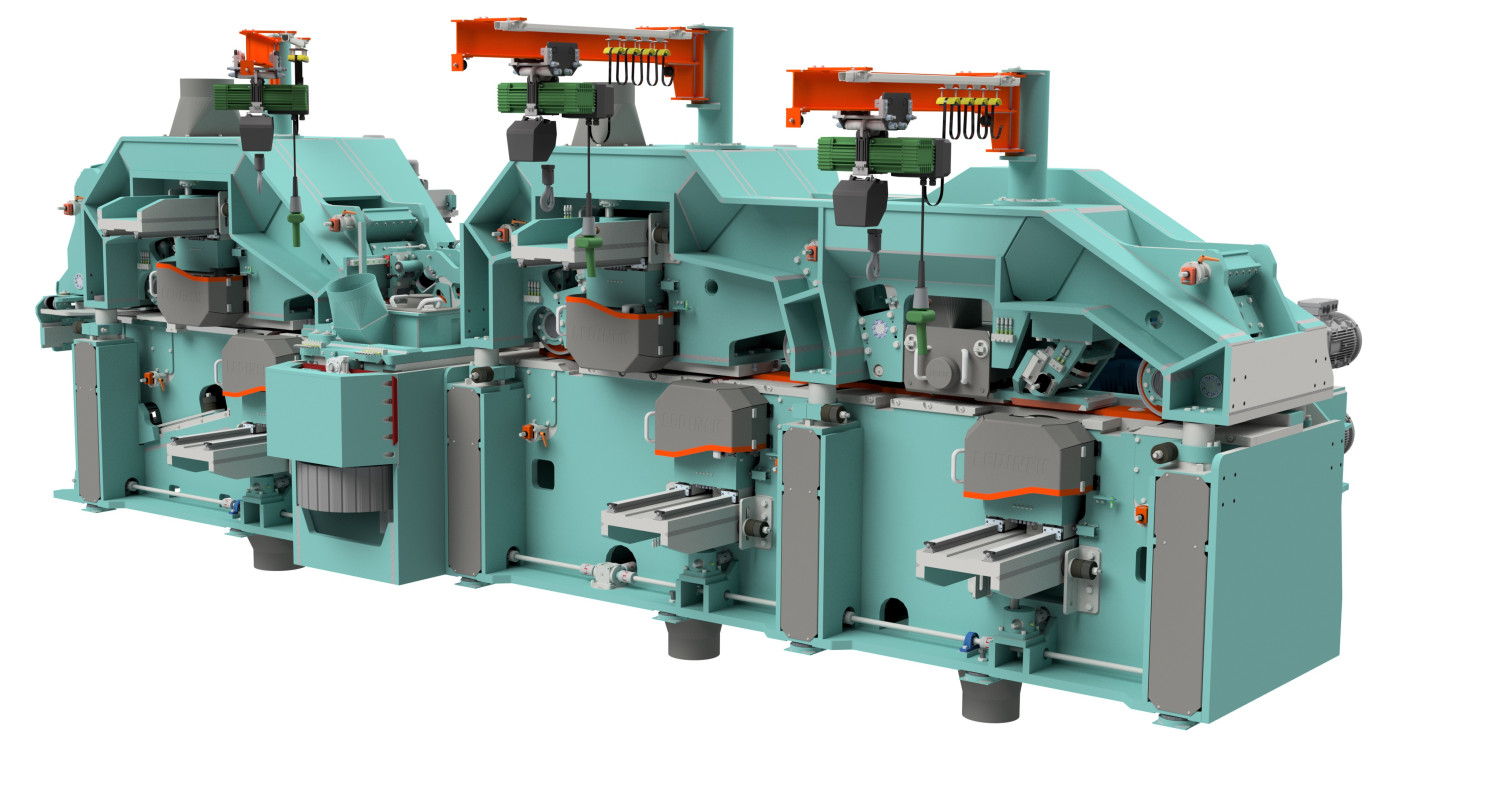 ---
Originally equipped with Kanefusa ST-1:
Our straight cutter heads are equipped with Kanefusa ST-1 Revo knives
Less power consumption

Longer cutting life
Better surface finish

New coating
Highlights:
Thickness/thickness setup
Fixed guiding fence at saw unit

Fixed or floating vertical spindles
Rotation controlled fast positioning system

Ledinek's exchangeable cuttershaft system
Automatic adjustment for low downtime during retooling and setup
Directly driven tools and feeding roll
Condition monitoring systems

Reduced number of components for reliable and low maintenance operation

---
Stratoplan - Master of Savings
Advantage of thickness-thickness calibration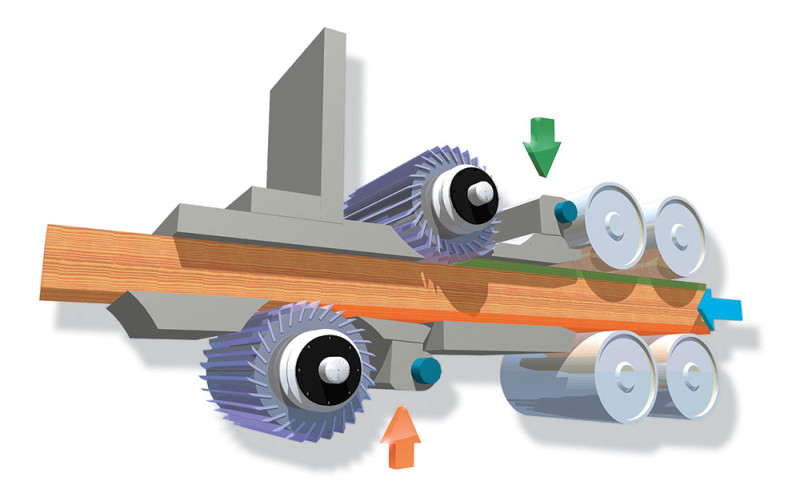 System is designed for calibration of boards before further processing and laminations after fingerjointing or everywhere where minimal cutoff is preferred.
1. Calibration with top shaft
Board is pushed DOWN against the working table. Cutoff varies between the set top thickness and actual thickness of the board.
2. Calibration with bottom shaft
Board is pushed UP, against the fixed plate. Final calibration to required thickness, due to variation of cutoff on the first shaft, all material has been saved on the thinnest spot.
3. Reduce the thickness of input material
Save money!
---
LEDINEK knife clamping system for back serrated knives
Tools with back serrated knives use only 2 screws per wedge to hold the knife in place. Installation and setting of the serrated knives can be done faster and easier, without special knife adjustment devices.
Condition monitoring
Comprehensive condition monitoring systems for temperature or vibration can be installed throughout the machine. Depending on number of spindles and maximal available speed monitored points can include spindle bearings, guiding fences, pressure plates, pressure shoes, motor housings, feeding systems or any other area subject to continuous or intermittent load.