Multiplan S150 / S250
Multiplan is all You need. It is a moulder at its best: precise, adjustable, versatile and strong.
Moulding requires the best of the machine. Profiles are to be made exact, precise and repeatable. Optimum surface is a must. And user-friendly operation is desired. The Multiplan will offer all of that and more. In spite of its precision, it is a rugged machine that can also cater to all daily production requirements.
Multiplan is a high precision moulder at its core. Every component was designed for this task. A range of specifications and tools will perfectly match the required output.
All components have been well dimensioned and protected against wear. Durable components from the world's leading suppliers, reliable design and easy maintenance are the best guarantee of low operational costs.
Multiplan is a high speed high performance moulder to produce mouldings, decking, flooring with perfect finish.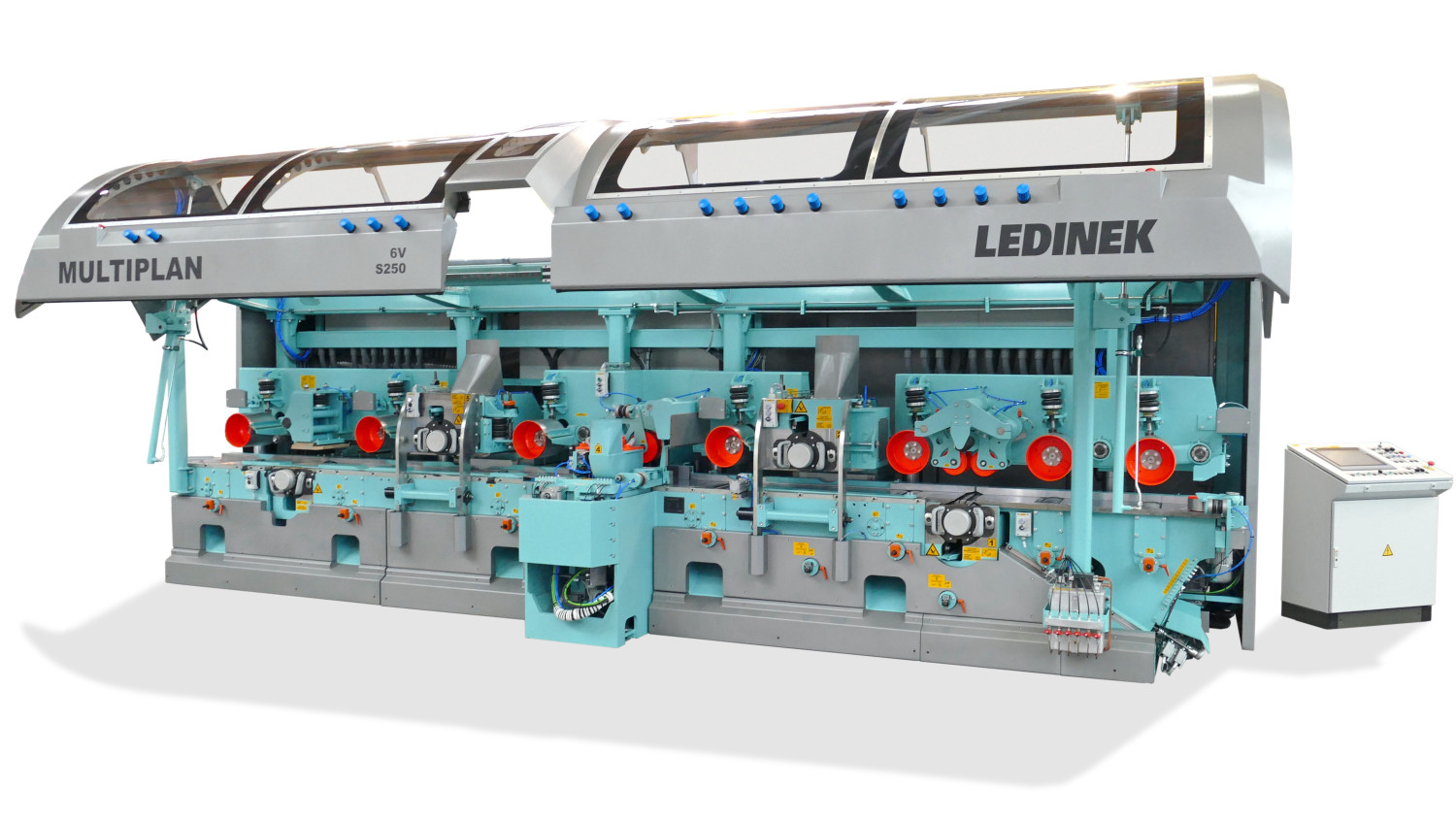 Originally equipped with Kanefusa ST-1:
Ledinek straight cutter heads are equipped with Kanefusa ST-1 Revo knives
Less power consumption

Longer cutting life
Better surface finish
New coating
Highlights:
Adjustable guiding fence for easier setting of profiling tools
Large axial adjustment of profiling spindles

Bigger tools for shallow knife wave,  smooth and accurate surface

Fully PLC controlled setting

Integrated tool management software

Complete machine - no pricey options
---