Complete GLT Manufacturing Facility for Jures Medis AG
Company UAB "JŪRĖS MEDIS"  has invested in a Turnkey industrial production for glue laminated timber.
The line went into production 2007 and supply the domestic as well as European market with glulam beams.
Ledinek got the opportunity to supply a complete GLT line for straight and curved beams.
Company: UAB "JŪRĖS MEDIS"
Location: Medelyno g. 4, LT - 69446 Jūrės
Species: spruce, fir, pine
Production capacity: 50.000 m³/y - glulam beams in 2 shifts operation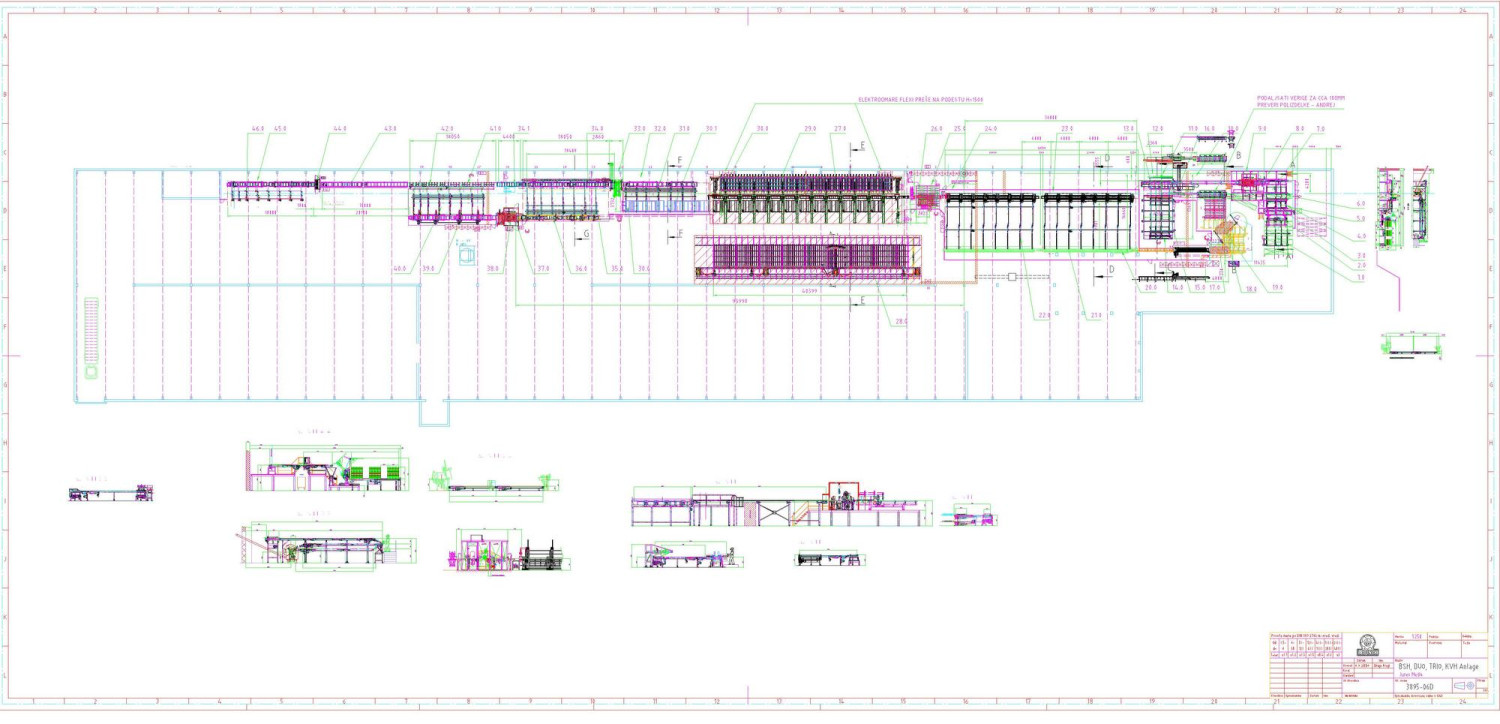 Facts
up to 50.000 m³/year or 100 m³/shift for glulam beams
MUF glue with cold setting
High flexibility of production

Main machines:
Finger jointer Eurozink 12-6 200 kN
Lamella planer Superplan LS 5V-S200
Glulam Press for straight beams Flexipress 36
Glulam Press for straight curved beams Hyperpress N 40m
Horizontal band saw HTBS 1400
Layer cutting saw LKS 600
Beam planer Europlan  600 4V+4F-S60
Beam planer Superles 2600 4V

---