High frequency hot press for straight glulam. Not many laminated beam presses can outmatch the capacity performance of this well utilized HF-PRESS. It is especially suitable for production of standardized goods in high volumes.
A rigid strong frame from specially manufactured extra thick steel I-beams forms the main structure of this extra heavy press. High frequency power is produced in a modern state of the art triode, trimmed specially for use on wooden laminations. Press and top force is applied by a strong hydraulic unit and high frequency resistant hydraulic cylinders. Locking of the pressure beams to the hydraulic units is made with a special form clamp, eliminating the need to manually pin the beams. A high frequency press presents a most cost efficient solution for production of high volume of goods, when used on sites with own power source.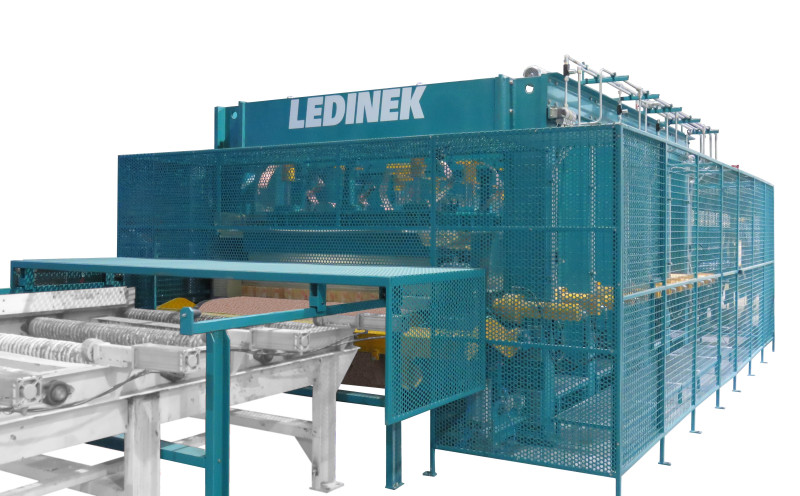 High frequency – How it works?
Dielectric heating of material with poor electrical conductivity




Independent of heat conductivity of the material

Selective heating of glue

Glue is cured without substantially heating the wood

Immediate response