GLT Manufacturing Facility for Moelven in Töreboda
Company Moelven Töreboda has invested in a Turnkey industrial production for glue laminated timber.
The line went into production 2010 and supply the domestic as well as European market with glulam beams.
Ledinek got the opportunity to supply a complete GLT line for customized curved beams.
Company: Moelven AS
Location: Töreboda Sweden
Species: spruce
Production capacity: 40.000 m³/y - glulam beams in 2 shifts operation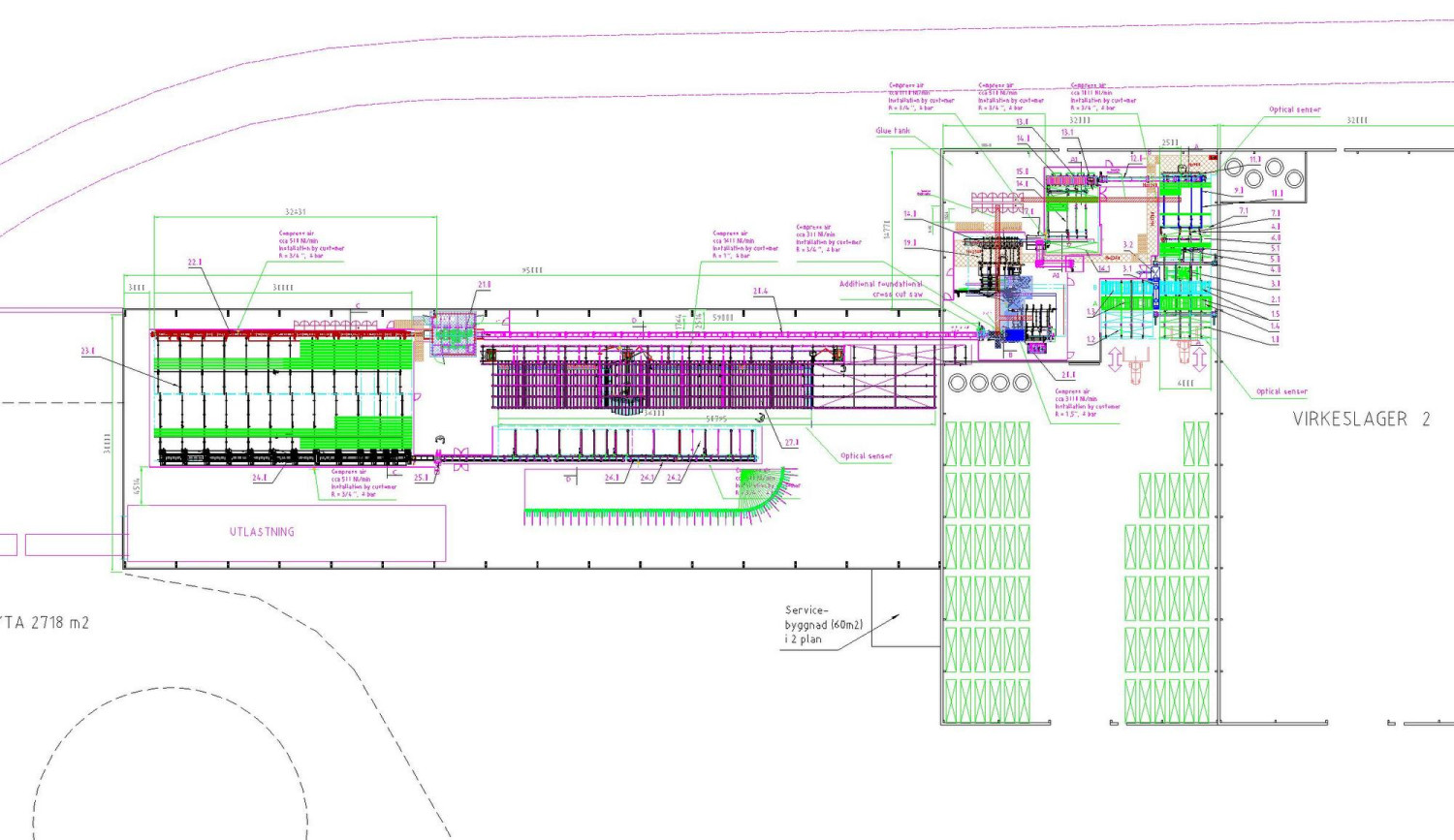 Facts
up to 40.000 m³/year or 80 m³/shift for glulam beams
MUF glue with cold setting
High flexibility of production

Main machines:
Vacuum destacker for 2 qualities
Cup detection with turning station
Moisture meter with reject gate

Manual marking station
Buffer decks for A&B quality

Optimizing saw X-Cut

Finger jointer Kontizink 15 200 kN
Lamella planer Rotoles 300 KS-S200
Floor storage divided cross and length

Glulam Press for straight curved beams Hyperpress  36 m
---