It is our corporate responsibility to behave ethically and contribute to the well-being of the local environment and society at large.  We believe in the green economy, in giving back to the community and in our duty to support good initiatives.  
Sustainable green economy is the only guarantee for our future
Every manufacturing company has an obligation towards protecting the natural environment and maintaining balance between economy and ecosystem. We take this seriously, which is why we have implemented environmentally friendly waste management; we respect and follow all legal regulations and good practice.
Humanitarian, sporting and educational initiatives
The Ledinek group supports several local and national organizations. We take part in initiatives which are facing social and cultural challenges, support vulnerable groups or act for the benefit of society.  Education of young about internet security, traffic safety, and humanitarian activities for the disabled, and helping the poor and socially disadvantaged are just some of our efforts in contributing to a better life for all.
Many of our support activities are concerned with sports. We were proud to having welcomed the Olympic gold medal winner at our company. Slovenia is a land of great athletes and it is our goal to support and inspire young people in sporting activities.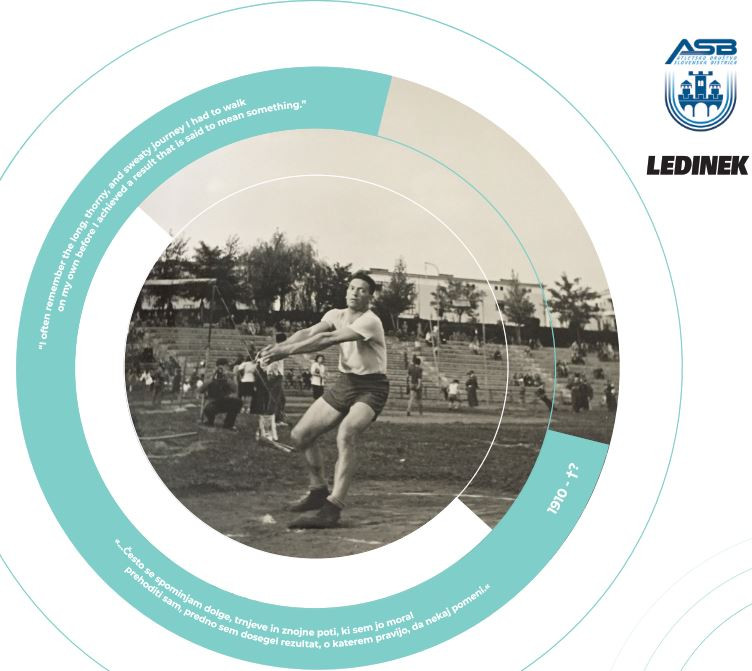 Every year at International athletic competition in Slovenska Bistrica, they organize Stepišnikov memorijal in category
hammer throw, since 2002 under patronage of Stepišnik and Ledinek families.