---
Stratoplan S750 / S900
The STRATOPLAN S750 / S900 is an ongoing revolution in high speed planing. A strong, efficient and productive machine for premium planing results.
A range of innovations and excellent rigid construction provide not only the most accurate calibration but also the best surface quality in the class, under all working conditions. This heavy duty planer was developed specifically for rugged use in planing and sawmills and is most suitable for processing of planed lumber, lamella and splitting.
Years of our experience are your guarantee of the best quality, highest productivity and low costs of ownership.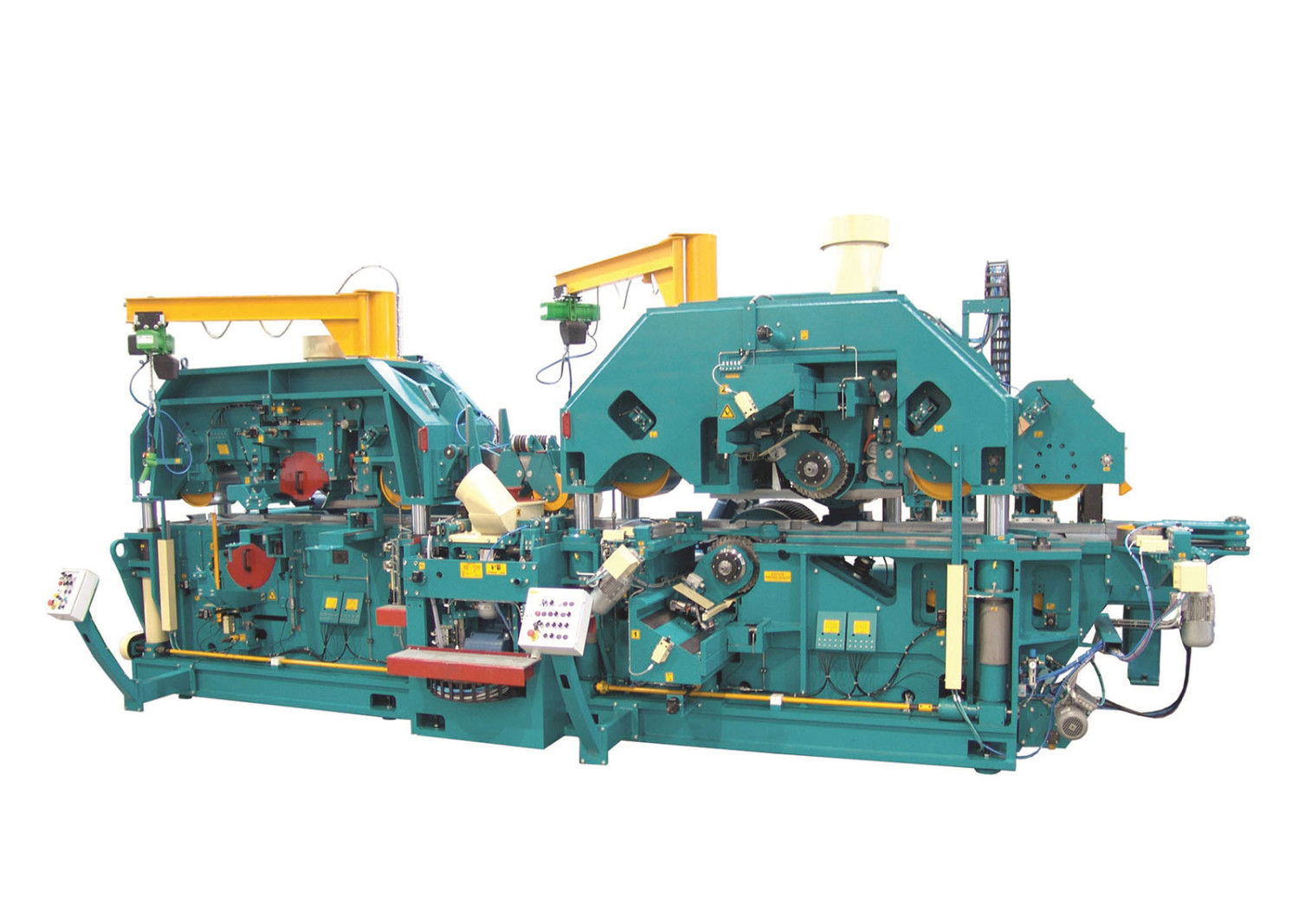 Originally equipped with Kanefusa ST-1:
Our straight cutter heads are equipped with Kanefusa ST-1 Revo knives
Less power consumption

Longer cutting life
Better surface finish
New coating
Highlights:
Ledinek's exchangeable cuttershaft system for fast retooling
Large tools with the max. number of knives for best surface
Thickness/thickness setup for reduced cutoff
Portal design for best accuracy
Reduced number of parts and highest quality components for low maintenance
Automatic adjustment for quick changes of dimensions
State of the art safety components

---

Advantage of thickness-thickness calibration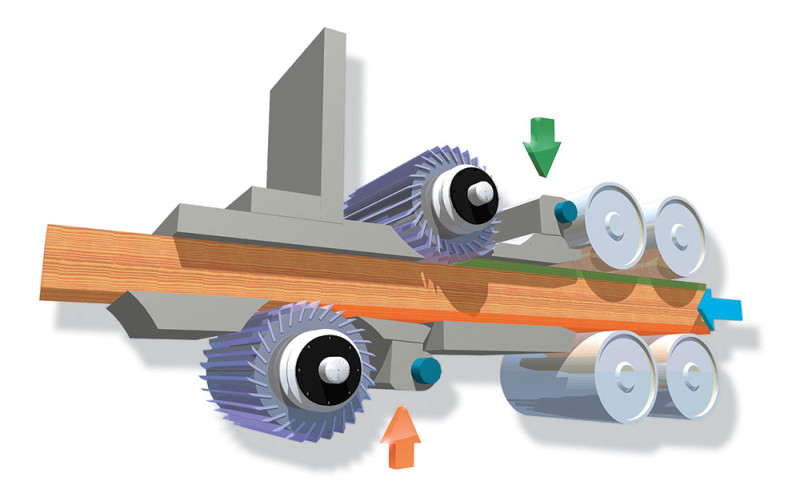 System is designed for calibration of boards before sorting and laminations after fingerjointing or everywhere where minimal cutoff is preferred.
1. Calibration with top shaft
Boards is pushed DOWN against the working table. Cutoff varies between the set top thickness and actual thickness of the board.
2. Calibration with bottom shaft
Board is pushed UP, against the fixed plate. final calibration to required thickness, due to variation of cutoff on the first shaft, all material has been saved on the thinnest spot.
3. Reduce the thickness of input material
Save money!