X-CUT S400 /S400 L / S200 / S300 XL
High power cross-cut saw for large cross sections
The optimising cross-cut saw is used for cutting out defects and knots from boards and solid construction timber. Feeding and saw lift mechanisms consist of state of the art servo technology and high performance electronics. Horizontal level design, long waste gap and cutting from the top enable excellent productivity and are especially suitable for incorporation into automated processing solutions.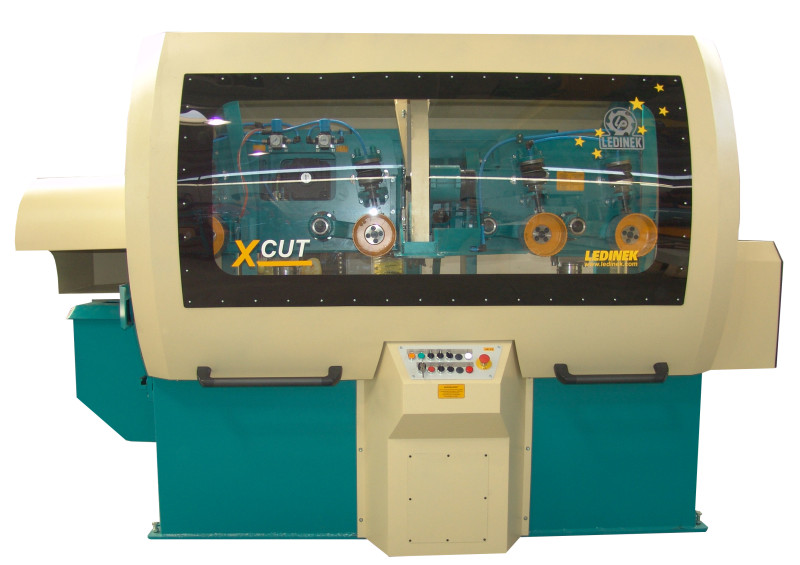 Highlights:
Very heavy and robust
Designed for solid construction timber
Servo driven feeding and saw stroke
Long waste gap of 300 mm
Flat transport table
Stroke from top with prepositioning
Luminescent scanner or data transfer
High performance PLC control system
---
Designed for solid construction timber:
From the beginning, we had a strong and robust saw in mind that could handle the demands of heavy timber. This is why we started from scratch. We use a heavy frame that is able to transfer all the forces of the fast movement of heavy timber. The cutting stroke is made from the top, so there is a good reference and the force of the fast servo driven stroke can be transferred to a wide table. The sawblades have a large diameter and are able to cut through wide and thick pieces. We know that the defect areas are longer, therefore the waste gap is longer, so that it is not necessary to cut the defects into smaller pieces or reject them after the saw. The big feeding rollers are servo driven and can move the large cross sections with ease; for faster and safer transport, the top rollers are driven. We took care that the X-CUT will stand the test of time.