Stratoplan S200 / S500
The STRATOPLAN S200 / S500 is a serious machine, not an all-rounder but a concentrated product of all our innovations and experience essential for reduction of costs, labour and materials in a highly productive industrial environment.
This heavy duty planer was developed specifically for rugged use in planing and sawmills and is most suitable for processing of planed lumber, lamella and splitting. Everything is focused on providing a robust and reliable planer that can cater to the growing demands for optimisation of resources.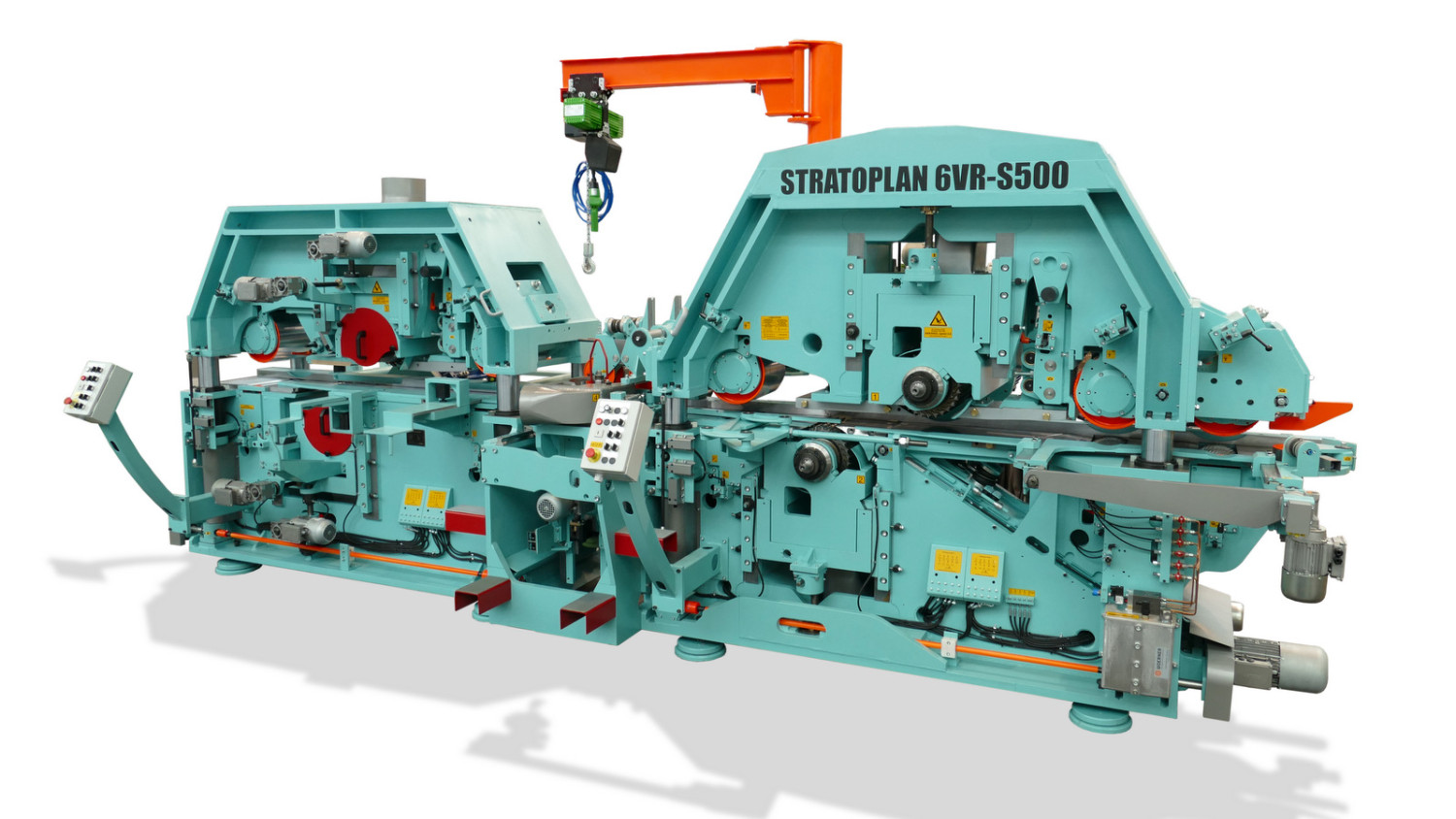 ---
Originally equipped with Kanefusa ST-1:
Our straight cutter heads are equipped with Kanefusa ST-1 Revo knives
Less power consumption

Longer cutting life
Better surface finish

New coating
Highlights:
Thickness/thickness setup
Floating vertical spindles
Optional active assisted floating for reduced cutoff
Ledinek's exchangeable cuttershaft system
Automatic adjustment for low downtime during retooling and setup
Directly driven tools and feeding rolls
Reduced number of components for reliable and low maintenance operation

---
Stratoplan - Master of Savings
Advantage of thickness-thickness calibration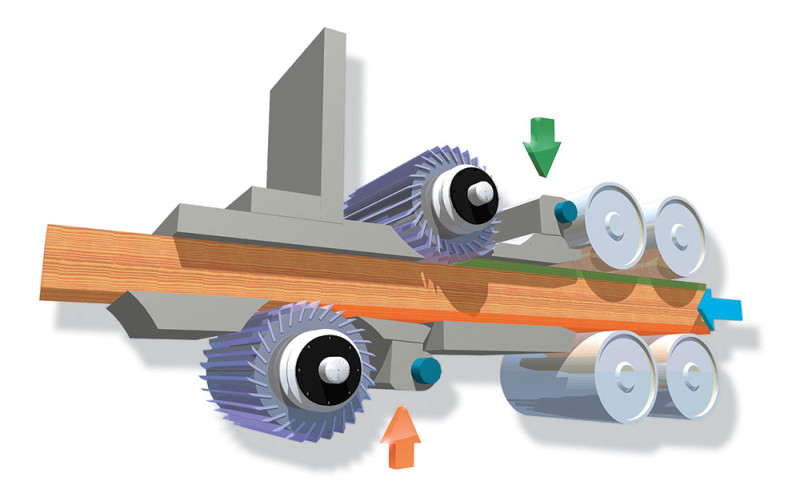 System is designed for calibration of boards before sorting and laminations after fingerjointing or everywhere where minimal cutoff is preferred.
1. Calibration with top shaft
Board is pushed DOWN against the working table. Cutoff varies between the set top thickness and actual thickness of the board.
2. Calibration with bottom shaft
Board is pushed UP, against the fixed plate. Final calibration to required thickness, due to variation of cutoff on the first shaft, all material has been saved on the thinnest spot.
3. Reduce the thickness of input material
Save money!
---
Active assisted floating of vertical spindles

Included on all Stratoplan VA type planers (can not be combined with other types) is the active assisted floating of vertical spindles. Every board is independently scanned as it approaches the planing units. In real-time an original LEDINEK software calculates the movement of vertical units which follows the curve of the boards.
Depending on excess width, the optimization software distributes the cutoff between both sides, thereby allowing deviations to straighten the boards. Result is an exact calibration without excessive cutoff in all conditions.
Combined effects of thickness-thickness planing and active assisted floating provide unparalleled material saving effects, which can not be achieved on any other planer.
---