The CLT project at ante-holz successfully put into operation
We are proud to report that the 1st CLT panel has been manufactured at Södra, Sweden. Ledinek has successfully performed the initial running of the Kontizink finger-jointer, the Stratoplan planer, and the Z- and X presses to eventually present the 1st plate. We have already started with the training of Södra operators.
We are happy to say that work has been going on very well, according to the time schedule and in good cooperation with Södra team. This is an important milestone for all of us not only as achieving a business goal but also as building with wood supports sustainable development and contributes to wellbeing of all people.
Congratulations to the team and all the colleagues who have been working on the project since October last year.
Important milestone achieved. 1st CLT panelat Södra new plant.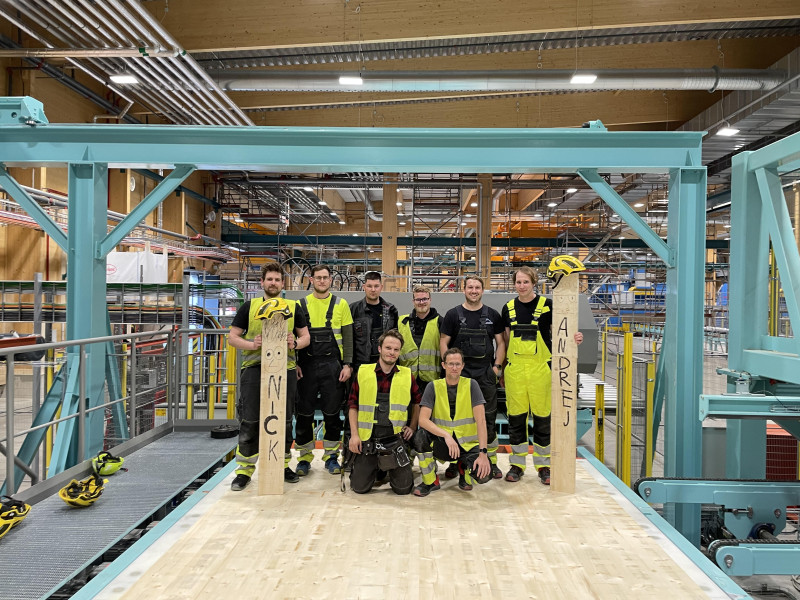 *Helmets were removed for photo opportunity only
The first part of the operator training has beensuccessfully completed.